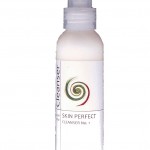 A  cleanser with natural  hydroxy acids (see ingredient list) and soothing oils.  Cleanses skin thoroughly but leaves skin barrier intact.
Tip :  to intensify clarifying effect –  combine cleanser with 1/2 teaspoon of white or brown sugar, apply to skin with soft brush or hand and lots of water , massage until sugar is dissolved.
Advice : As this product contains natural hydroxy acids (AHA),  it  may increase your skin's sensitivity to the sun.  We never experienced ourselves any problems – But  – in case you are very sensitive :  please use a good, natural sunscreen and limit sun exposure  to avoid sunburn – as it is always advisable, not only while using this product.
Skin Types : Mature – Dry – Normal – Combination
Ingredients :
Aloe barbadensis (Organic Aloe) Juice, Organic Palm Oil, Apricot Kernel Oil, Emulsifying Wax NF, Stearic Acid, Kosher Vegetable Glycerin, Tocopherol (Vitamin E), Organic Green Tea Extract, Organic Bilberry Extract, Organic Sugar Cane) Extract,  Organic Sugar Maple Extract, Organic Orange Extract, Organic Lemon Extract, Organic Cranberry Extract, Phenoxyethanol, Tetrasodium Edta, Glycolic Acid, Tartaric Acid, Malic Acid, Mango Butter, Organic Shea Butter, Polysaccharide Gum, Black Willowbark Extract, Neem Oil.